Top 10 Things to Know When Moving to Germany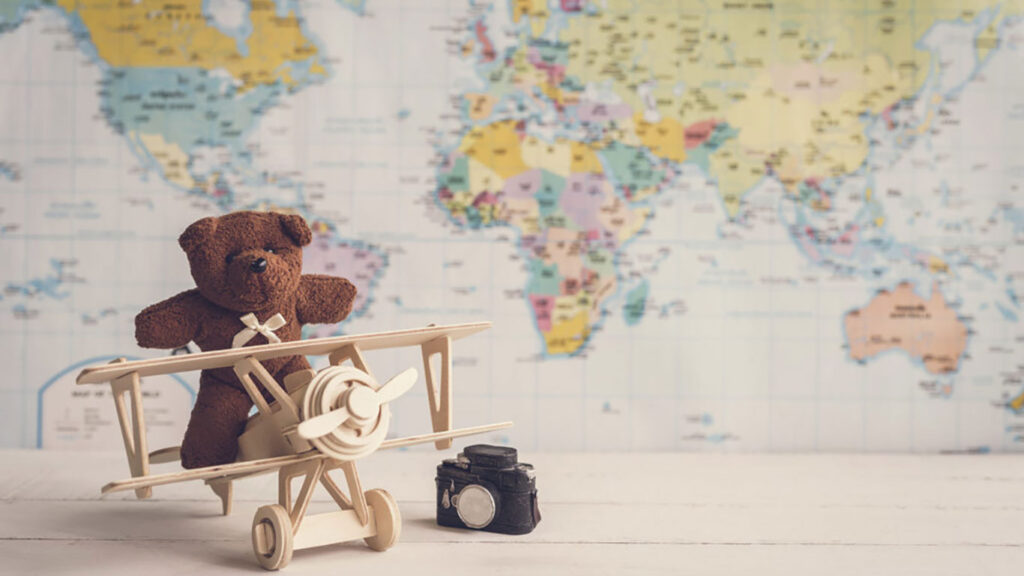 Top 10 Things to Know When Moving to Germany
So you just discovered that you will be moving to Germany? Everything is new and overwhelming. I have been there. Luckily, I have compiled the top 10 things that you will need to know to help ease your transition to Germany. Relocating is never easy, but I hope that you will find some useful insights below.
1. Trash and Recycling
You will immediately become a sanitation engineer. Germany does not play around when it comes to trash and recycling. It is now my belief that everyone should have a mandatory seminar on how to recycle properly in accordance to German Standards.
We have to separate our trash into five different bins: paper/cardboard, plastics/foil, compost, glass that will be dropped off at designated sites, and mixed trash for soiled materials and things that cannot be recycled.
Not to mention, trash pickups can range from 1 to 3 weeks for each depending on the city you live in. Talk about taking a serious look at our habits as humans and becoming more aware of our footprint on this earth. Kudos to you, Germany!
2. Lazy Sundays
Sundays are truly considered a day of rest here in Germany. All malls and grocery stores are closed on Sundays. However, you can still usually find some restaurants, bakeries and gas stations open.
As a result of slower-paced Sundays, Saturday is a big shopping day here in Baden Württemberg. Initially, it takes some getting used to. But once you plan accordingly, we have found it is almost a relief to have fewer distractions on one day of the week. It helps us focus more on getting outdoors and spending quality time together as a family.
3. Heated Towel Racks
This is a genius idea. We have a huge rack on the wall of our bathroom that serves as a heater and as a warming and drying rack for towels and it even comes in handy for drying laundry. Our heated rack is definitely one of my favorite household additions since moving here.
4. Rolladens
Another brilliant idea that seems common throughout Europe. It is fairly standard for most windows to have an exterior shutter that you can open and close daily. This shutter helps with insulation, keeping your home cooler in the summer and warmer in the winters.
Each morning you are encouraged to open your shutters or rolladens so that you can air out your home. I have loved doing this and controlling the air in each room of our flat keeps our home feeling clean and refreshed.
5. Efficient Toilets
Perhaps I got lucky, but I am pretty certain we will never need a plunger for our toilet. The Germans have ensured that the button on the wall will flush your business. We have a small button for when we go #1 and a large button for our #2 business. Just press the appropriate button and voila! Despite my daughter's generous toilet paper usage, we have not had to use a plunger since moving here. Victory is ours.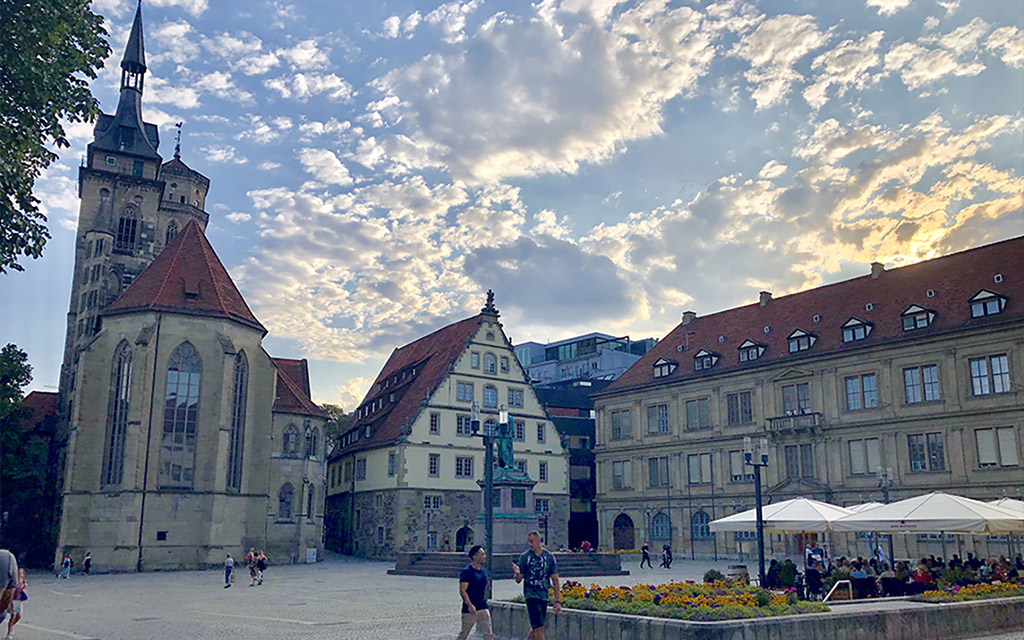 6. WC=Restrooms
When you are in public and need to use the restroom, be on the lookout for the letters WC. Borrowed from the English, WC stands for "water closet." I must say our WC at home has barely enough room to close the door and it has the tiniest sink I have ever seen in my life. Often, you can expect only cold water to be available to wash your hands when finished. However, it is just enough to get the job done, my friends. Mission accomplished.
7. Fresh Everything
Our fridge is very small in comparison to the one we had in our kitchen in the U.S. Which means saying goodbye to our beloved Costco and hello to shopping daily here. Luckily, there are a large number of local grocers to choose from. Not to mention the fresh bread, meats, and produce sold at the markets in nearby neighborhoods. The prices are cheap and fair, the quality is fresh and delicious. I was even shocked to find a vending machine in my neighborhood with fresh eggs, cider, a variety of cheeses, and honey. What's not to love?
8. The Locals
Since moving to southwest Germany, I have had a few faux-pas along the way. Mostly mishaps at the grocery store pertaining to things like labeling my produce properly, bagging my groceries swiftly, being overly friendly and so forth.
My experience has been that Germans generally have a low tolerance for errors or for small talk. They are very efficient and want everything completed quickly and correctly.
I have gotten some very smug looks whenever I have needed help during my learning curve days while interacting with the locals. The easiest thing to do is to realize that this is a part of adapting to the culture here and to keep at it and do not take it personally. In time, you will find many friendly and helpful locals once you break through the initial barrier.
9. Restaurant Quirks
Restaurants are slow. Fast service is not the standard here. Do not expect the wait staff to come to your table until all the menus are closed, signaling you are ready to order. Do not expect to be visited frequently just to see how your meal is going. Oh, and if you would like to order water be sure to specify if you would like it to be still water or sparkling water. Be ready to pay for it because ordering "tap water", at no cost, does not exist here. Also, having ice in your beverages will now be a rarity and a luxury.
Additionally, you must ask for your check when you are ready and when you do so, you better have your money out right away. Your waiter will be ready with his coin purse to cash you out. Don't forget to read up on the tipping culture here. All this takes a bit of getting used to, but once you do, you are good to go.
10. Cash Economy
Germany is a cash economy. Always arrive ready with Euro, on hand. Get used to carrying a change purse around for all those coins. You will need coins to use public restrooms and to get yourself a shopping cart at stores.
Say goodbye to counting on your credit or debit cards for purchases. To be fair, more and more places are beginning to accept credit cards, but it is spotty at best. My experience has been to always bring cash to be on the safe side.
There You Go
10 things that I wish I had known before moving to Germany. These are just a few initial differences I have found during my move to Germany from the United States. There are many things to adjust to in your first few months. I wish you luck and a smooth transition as you learn about Germany and adapt to the culture and its people.
---
What surprised you the most when you first moved to Germany? How many of you will be moving to Germany soon?
Share your thoughts and experiences in the comments below.
I would love to hear from you.