Visiting Stuttgart's Birkenkopf Memorial (Rubble Hill)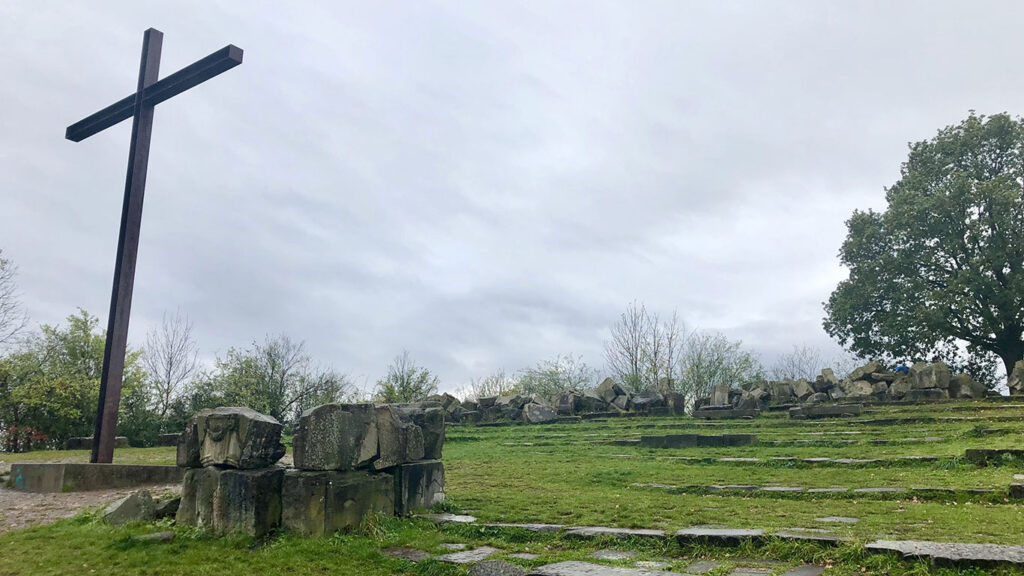 A Guide to the Birkenkopf (Rubble Hill) in Stuttgart
The Birkenkopf in Stuttgart, Germany is part of an artificial hill built from the ruins and rubble from World War II. Alongside the stunning views, comes a very solemn remembrance of what was.
During the war, over 50 Allied bombing missions destroyed 45% of Stuttgart and nearly the entire city center. Between 1953 and 1957, 1.5 million cubic meters of rubble was cleared and moved to the hill. During this time the Birkenkopf grew about 40 meters in height.
If you are visiting the Stuttgart West area, you can find this memorable and unique spot. The Birkenkopf or Birch Head is also known to locals as Monte Scherbelino or Rubble Hill. Just a short walk to the top of the hill and will be at the highest point in Stuttgart's inner city at just over 500m. The view is impressive as it overlooks the city.
In Remembrance
At the summit, I saw many recognizable facades from ruined buildings. Literally, mountains of rubble were present. A large cross stands among the rubble and a plaque nearby reads
This mountain after World War II, piled up from the ruins of the city, stands as a memorial to the victims and a reminder to the living.
Words cannot describe the emotion that this memorial evoked. It is something that one should experience themselves. I couldn't help but wonder what life was like in Stuttgart back during the war and what it may have looked like as the community rebuilt itself post-war.
Worth a Visit
If you have a bit of time, make your way to the Birkenkopf. Check the weather before arrival so that you can wear the proper attire. An added bonus is that the Birkenkopf is free of charge. There are no admission fees.
One last helpful tip for those of you bringing little ones. The path to the top of Birkenkopf is paved and user friendly for strollers. Although a carrier would be more ideal, a stroller is definitely feasible.
So go ahead, take that short little hike to the top and experience a bit of history. While you are at it, take in those gorgeous 360-degree views of present-day Stuttgart.
Arrival to the Birkenkopf in Stuttgart:
Arriving by car: Park at the Rotenwald / Geißeichstrasse intersection
From the parking lot: Cross Geißeichstraße, from there you will notice a small staircase leading to the Birkenkopf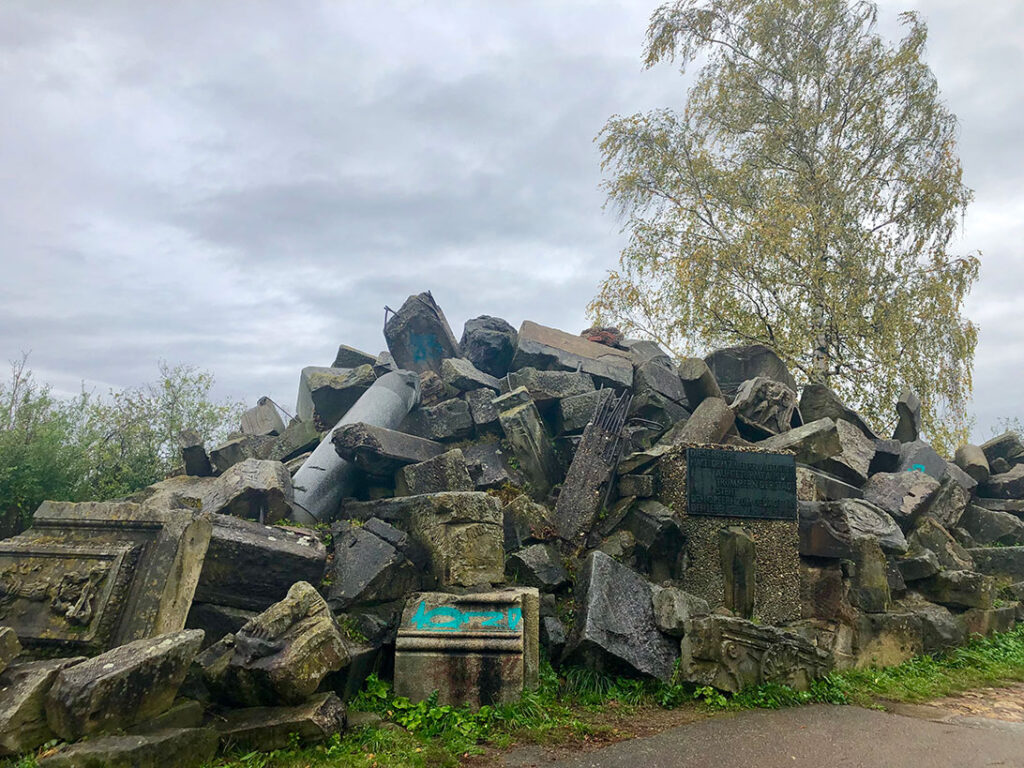 ---
Have you visited the Birkenkopf memorial in Stuttgart?
If so, what was your experience like?
Are you planning on taking a trip to Rubble Hill?
Feel free to ask questions about visiting. I would love to hear from you!
---