Why the Fairy Tale Garden in Ludwigsburg is a Must-See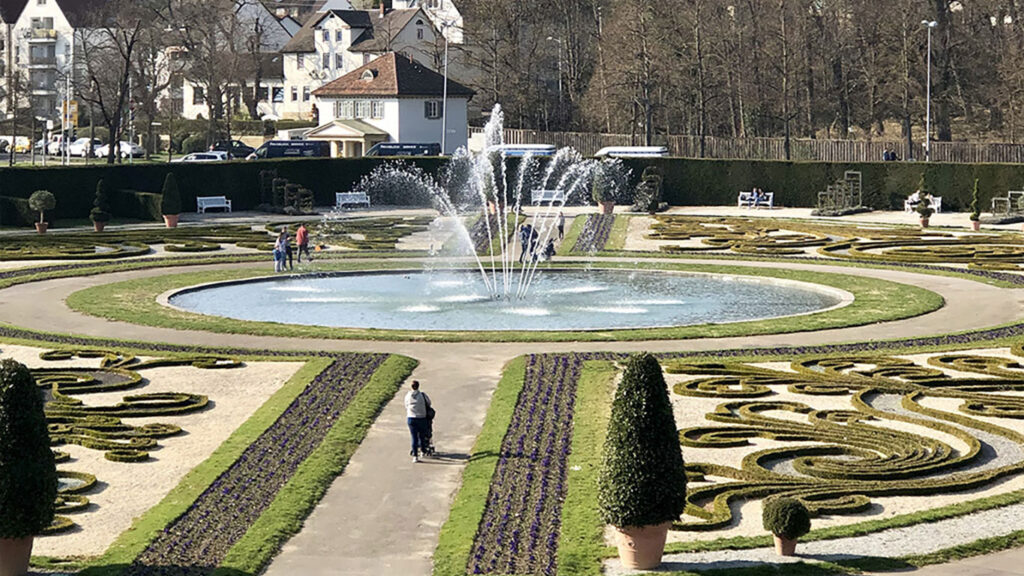 Be sure to visit this magical Fairy Tale Garden in Ludwigsburg, Germany
Wow. I'm not sure what else Europe holds in store for us, but we had a great first weekend visiting the Fairy Tale Garden on the grounds of Ludwigsburg Palace. If you are unfamiliar, Ludwigsburg Residential Palace is one of Germany's largest Baroque palaces. We traveled there by train, which also entailed a bit of walking.
Our stroll through Ludwigsburg was quite pleasant with the sun shining and spring flowers in bloom. The daffodils, tulips and cherry blossoms were all absolutely gorgeous. As we walked up to the palace, the view was breathtaking. We couldn't wait to explore. On this particular date, we decided to tour the inside of the palace on a future visit.
Fairytale scenes
With our eyes wide open taking it all in, we walked through the picturesque courtyard and headed straight to the children's Fairy Tale Gardens, also known as Blooming Baroque. What a gorgeous sight. Manicured gardens and lovely fountains complete with over 40 fairy tale scenes along the way.
Our first stop was Rapunzel's tower. This was hands-down our family's favorite spot of the day. My daughter shouted up "Rapunzel, Rapunzel, let down your hair!" Sure enough, Rapunzel's hair came down and a huge smile covered my daughter's face. Next, my little girl entered the tower and raced down the stairs as they curved around and around all the way to the bottom, where she eagerly ran to more fairy tale scenes.
We explored onward to see the garden depictions of Hansel and Gretel, Little Red Riding Hood, The Frog Prince, Sleeping Beauty and so on. Watching the gleam in my daughter's eyes as the fairy tales came to life, made the trip well worthwhile.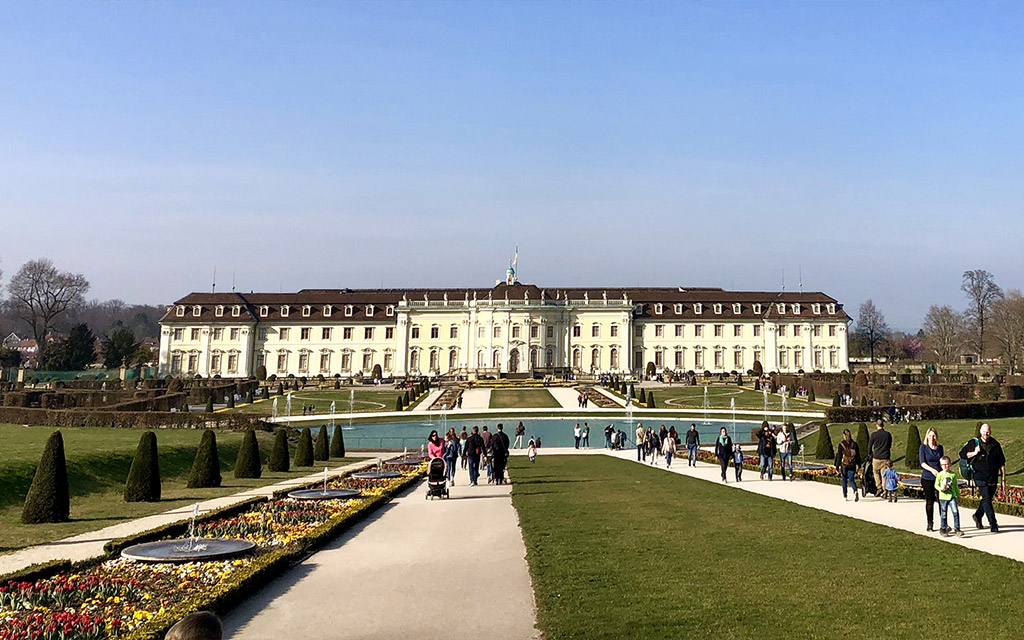 An abundance of activities
You will find a variety of activities for children big and small. Grab a boat ride on the fairy tale stream or even hop aboard their delightful train ride. My little ones found a neat little display where you exchange a coin in order for a hen to lay a golden egg. My kids excitedly opened their eggs to find a cute prize inside. So many little details at the park made the day, extra special.
We went on to the large playground area where our kiddos enjoyed climbing, swinging and going down slides and even a bit of water play. A highlight was a barnlike area where children could play in piles of hay. I watched as the children threw the hay at each other, jumped in piles and squealed with delight. Even many of the adults couldn't help but join in the fun, too!
As we exited the playground area, my daughter energetically ran over to a large display of raffia built bunnies, a giant Easter basket, and trees adorned with Easter eggs. I could not get over all the sights and activities at the palace gardens. There really is something for everyone. The gardens were even well equipped with concessions and a large open area for families to rest while the children played and ran around. A truly well thought out family-friendly place to visit.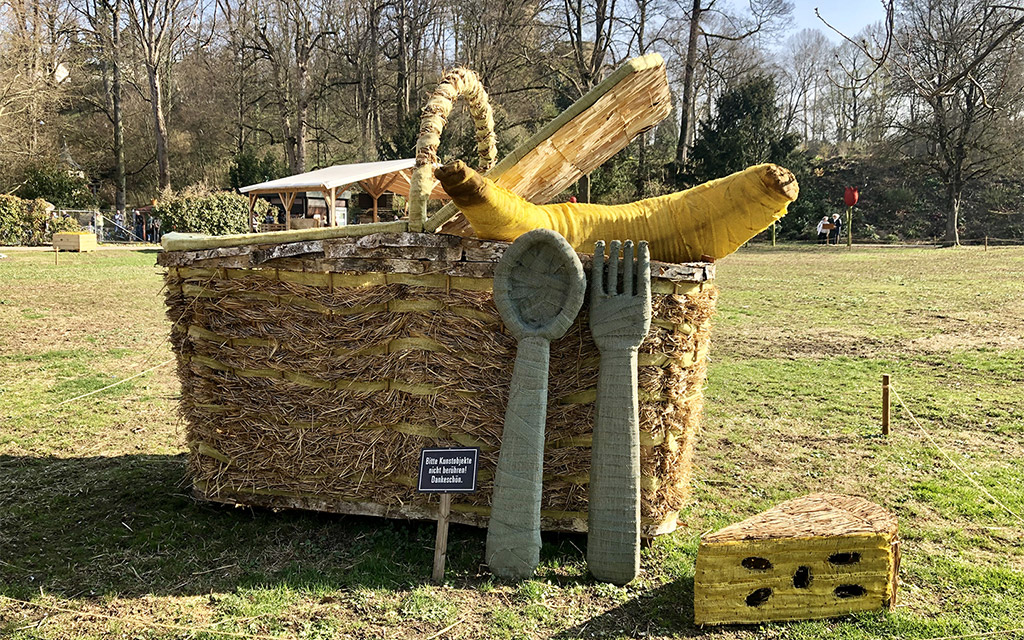 Until next time…
It felt like we did not even put a dent in our trip here and we can't wait to visit again. I suggest that you check out the website for the palace gardens, Blooming Baroque, prior to your visit. You will find useful information on operating hours, entrance fees, directions to the palace and more.
I would also note, that although we were able to navigate the area with our stroller, it was challenging at times. There is a lot of walking and some paths have stairways. It is possible to take a stroller, but I suggest that you bring a carrier if you are able to.
Oh and by the way, I hear in the fall that the gardens are home to the largest pumpkin display in the world. You can expect to see us there! Happy traveling!
---
Have you visited the Fairy Tale Gardens in Ludwigsburg?
If so, what did you think?
Any tips for those that are planning their first trip?
I would love to hear from you.
---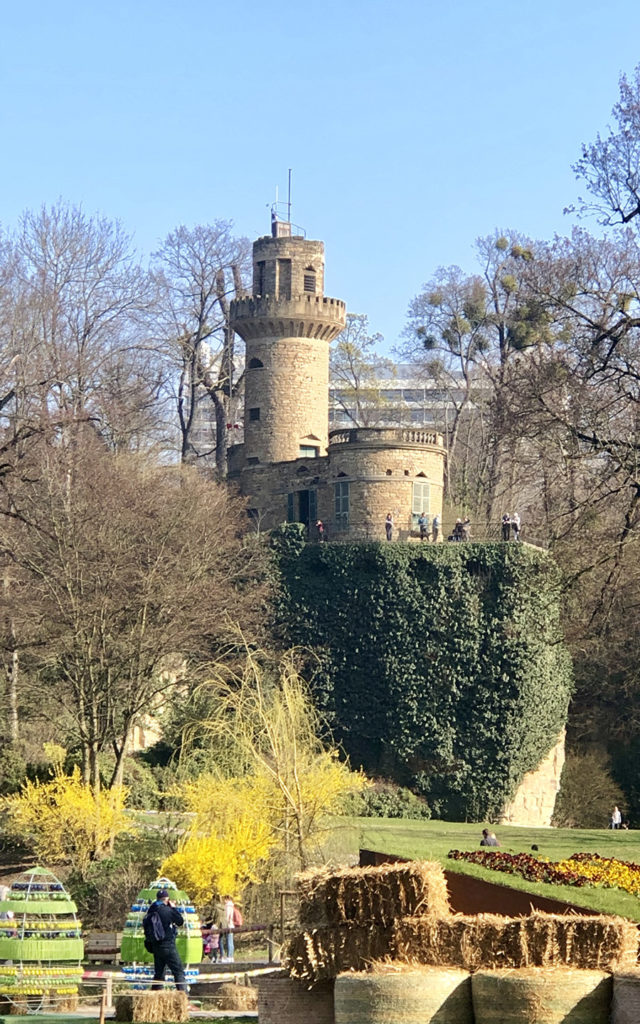 ---